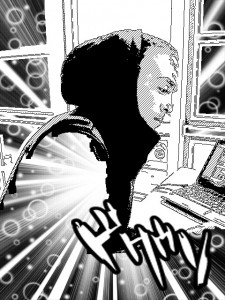 With big talent and enthusiasm in equal measure 
The Villain
 (Valter Duarte)
is a real character, lighting up the stage with his energetic and passionate performances of his unique style of hip hop. Now with performances in Portugal, London, Germany, Switzerland, Austria and Tamworth (UK) under his belt, The Villain
(Valter Duarte)
is looking to make an impression on the UK hip hop scene, writing new material to build on his already
impressive collection
. After the release of his first album, Valter is now working on a new material and his new music
video
.
Background information
Birth Name: Valter Luis da Costa Duarte
Also known as: Big V aka The Villain
Origin: Aveiro, Portugal
Bio: Valter is the youngest son of a talented Portugese family. His Sister, Maria was voted miss Portugal in 1998 and was a dancer for Lunaticos a Popular Portuguese pop band. Villain's  brother Nelito is a drummer with famous Portuguese band dr.cavalheiro and has consistently appeared on MTV (music channel) as well as Portuguese television.